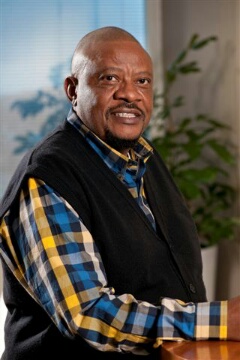 Professional background and experience:
Meshack Ravuku is a former Trade Unionist who has spent over 25 years as both a Shop Steward and National Organiser. Meshack was responsible for national negotiations mostly wage negotiations. He is a former CCMA Senior Commissioner, having been with the CCMA for about 20 years. Meshack is a former Director of Tokiso Dispute Settlement and worked for Tokiso for 18 years. He is also on the panel of Conflict Dynamics and Mediate Works. He is the Chairperson of the Bargaining Forums at the IEC, NHBRC and RAF, as well as a former Bargaining Forum Chairperson of the HPCSA, PSCBC and South African Sports Commission. He has also worked in Zambia, Mozambique, Lesotho, Swaziland and Kenya and is a very effective Mediator and Facilitator. Meshack also conducts Training and Workplace Investigations and works across various industries and sectors.
Mediation experience and style:
Meshack has been a Mediator since 1999 and has over time mediated very complex disputes across sectors and industries. He is mostly involved in workplace mediations but has also conducted community conflict interventions. Meshack is a humble yet firm Mediator and aims to get to the bottom of the problem. His strength is to establish underlying factors and also to identify causes, needs and expectations of the parties. He is very tolerant and conducts processes in a very professional and unbiased manner. Meshack aims for a win-win solution where both parties may not be entirely happy but would be willing to live with the outcome settlement. He ensures that the agreements reached are sustainable and easy to implement, are drafted in simple language that is understood by both parties but would be in a professional manner. Meshack guarantees respect for the parties and strict confidentiality is always of importance.
Comments from mediation clients:
"I attest to the fact that Meshack is one of the best mediators we have in the industry."
"Meshack approaches his work with a lot of zeal, passion and enthusiasm, paying great attention to detail."
"Meshack displayed strong leadership abilities, logical thinking and the ability to work well with diverse parties."